Follow the adventures of Red and Henry at Cross Brand Ranch.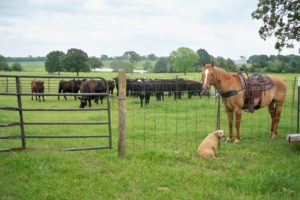 Welcome to the world of Red and Henry
Red and Henry aren't just ordinary Quarter Horses. They talk about their worries, their delights and they joke around. These horses know how to have fun, and they know with certainty they are created by and protected by their Creator. Follow their adventures as they move across the country from Michigan to Texas. As they meet new friends and learn how to love life.
Of course, horses don't understand the human speech of their owner, Sadie, but they can usually figure out her foreign language.
Follow along as Red and Henry adventure with their horse friends, featuring outstanding illustrations by Sarah Williams.
Step into the world of Red and Henry…
Red and Henry Move to Texas is the beginning. Check out the incredible world of the most verbose horse in existence and his irrepressible sidekick!
—————————————————————
How do animals keep in touch when their owners have moved them to a new home or when an animal has gotten lost? Bird Messengers!
———————————-
First Readers can have fun with Red and Henry, just like the big kids.